Lease Administration
Sybrant's Lease Administration Services – Take professional help for fraction of the cost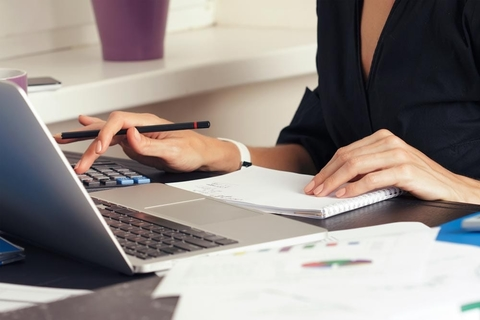 Better Real Estate portfolio management helps organizations improve profitability. We provide end-to-end lease administration services that helps property owners, real estate investment trusts (REITs), and property managers manage their portfolios more effectively. We work with global clientele offering full administration services be it retail, office, industrial, or telecom towers.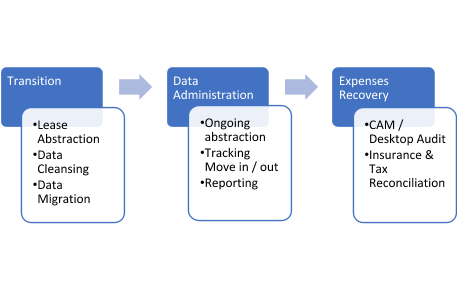 Managing Negotiations
We will manage negotiations of renewals and expansions as and when the lease is nearing expiry. We will compare lease data obtained from a few sources that would help in our negotiating process. With such data our position will be much stronger with factual recent lease transaction information. We don't overlook additional terms. We will look for other renewal options such as some building improvements like new flooring, paint etc. We take impartial 3rd party position that will still allow you to maintain a good business relationship with the landlord.
Fulfilling Estoppel Requests
In commercial real estate leases, tenant must provide an estoppel letter or certificate upon request, and this is often a critical step. We will cover the following points while issuing the tenant estoppel letter:
The lease commencement date.
Rent paid details.
Rent defaults, if any.
Confirmation on that the lease is unmodified and is in full force and effect or
Estoppel certificate will include a statement verifying what modifications have been made.
We use standard templates to ensure we cover all the points for such requests.
Fulfilling Financial Requests
We understand each Landlord is different; some are easier to deal with than others. However, they will almost always ask for a completed tenant application along with "financials". At a minimum they may ask the following. We will coordinate with the client Finance team and provide the same to the landlord.
Provide a completed tenant application from the business owner, if not already provided.
Provide copies of Tax Returns (Personal & Corporate).
Provide Profit & Loss (P&L) Statement and bank statements.
Auditing CAM Reconciliations
The landlord-tenant disputes center around Common Area Maintenance (CAM) charges. The preparation of CAM reconciliations can be time-consuming and cumbersome, and certain less-common lease clauses can be easily forgotten. Every lease is unique and costs are variable; amendments can change them from year to year, increasing or decreasing costs throughout the term of the lease. Although the reconciliation process can be somewhat labor intensive, having a deep understanding of the terms of each lease can result in realizing better cost savings for the tenant.
We have been providing reconciliation services to a variety of commercial real estate clients. We have successfully completed many reconciliation projects. Our highly trained and experienced reconciliation team is capable of producing a quality output for several properties per month. They are well versed in numerous reconciliation interfaces such as Visual Lease, JD Edwards, Yardi, MRI and so on.
Fulfilling Insurance Requests
Commercial Property Insurance on leased buildings helps protect the tenant from losses related to damage to the property. It pays to protect the structure, contents, and other assets the tenant owns. In most cases, tenants are responsible for obtaining their own commercial property insurance. This property insurance usually covers the tenant's portion of the building, tenant's inventory, furnishings, computer equipment etc. While moving into a new structure the tenant should speak to the owner about the type of commercial property insurance in place and what it covers and it does not. Ask for a copy of the policy to know what type of business insurance you need to safeguard your investment. Similarly the lease agreement would have mentioned the insurance obligations of the tenant. Normally the landlord will ask for a copy of the insurance with necessary endorsements. We will take care of such requests from the landlord.
Keeping Track of Lease Provisions
As a first step towards keeping track of key dates and important lease provisions, we will abstract the lease document either in a tool like Visual Lease or Yardi or in MS-Excel in template. This come in handy in keeping track of the provisions. Our client will also be able to track this using their access.